Other Digital Services
Website Packages
Getting Regional Businesses Online
Regional businesses have been building their success on their strong reputation, but shoppers are changing. To stay competitive, grow and thrive, you'll need to be visible online.
Which means customers are looking for you
Which means they're missing out!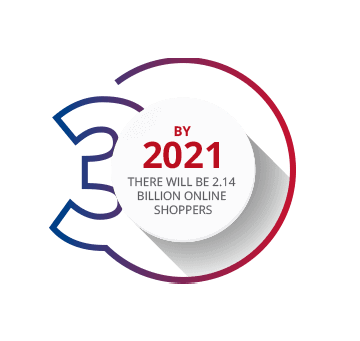 Which means you deserve a slice of the action!
Why choose a Business Key website?
We're dedicated to getting every business online with a professional, high quality and search friendly website. And we've made sure our affordable packages will help businesses from start-up to scale-up!
STARTER
Create your website

BOOSTER
Create your website

ACCELERATOR
Create your website

Fully functional website

Mobile responsive

5 pages

Pick from 5 stylish designs

Custom domain

Website hosting

Fully functional website

Mobile responsive

10 pages

Custom style and designs

Fully integrated email marketing system

Content writing guide & template

Initial on-page SEO set-up + optimisation
Custom domain
Up to 10 email accounts
Website hosting
Custom website design

Custom functionality

Fully integrated email marketing

Choose from:

1. Full content writing

2. Case studies

3. Lead Magnet &  Email sequences
4. Full-service SEO package
5. App development
6. Location-based beacon technology
7. Social media marketing
8. Branding & logo design
FAQs
Click on a question to see more details.
Can I spread my payments?
We offer a split payment system to help you manage your cash flow.
50% deposit due with your booking.

50% due after development is approved.
How many times can I make changes?
Depending on the package you choose, you can make unlimited changes because you have complete control and back-end access.
Can I get help with content writing?
Yes, we offer content editing for 5 key pages in the Booster package and options to add copywriting as an extra.
How do you make sure my website gets found in search results?
All our websites are optimised for search engines, and we have a DIY guide if you choose our Starter package. For Booster or Accelerator, you have access to specialist help for set-up and implementation.
Can you help with social media too?
Absolutely! We can set-up pages, manage your posting and advise on your marketing strategy, just ask us about our social media extras.
I don't have a logo, do you offer design services?
Certainly do! We're well established in graphic design and would love to offer you branding and logo packages, just ask for details.
How can I drive traffic to my website?
Do you offer custom designs for well established businesses?
If you're looking for a more advanced website with customised designs, landing pages and lead magnets, then let's talk about our Custom Built Accelerator package.